The film submission for the competitions at New Chitose 2019 is now open.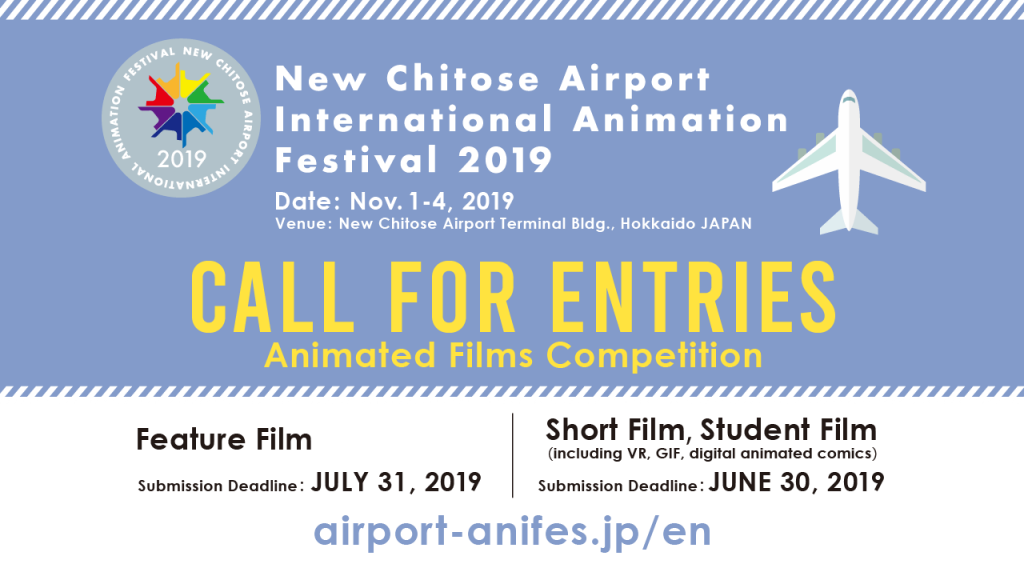 The 6th edition of New Chitose Airport International Animation Festival is held from Nov 1st to 4th, 2019.
 
Last year the festival received 2,043 short films from 86 countries/religions and 49 feature films from 25 countries/regions. Among the winners were Solar Walk (Short Grand Prix, directed by Reka Busci), This Magnificent Cake! (Feature Grand Prix, directed by Emma de Swarf and Marc James Roels) , Autumn from Antonio Vivaldi "The Four Seasons" (Japan Grand Prix, directed by Atsushi Wada), and Snow White Cologne (Best Student Film, directed by Amanda Eliasson).
 
Today we opened the submission. The deadline is June 30th (Short Films) and July 31st (Feature Films). This year, we accept VR films, GIF animation, and digital motion comics at Short Film Competition. Please check the details at the official website: https://airport-anifes.jp/nciaf2019_ssl/en/competition/
 
We also accept the submission via FilmFreeway. See you at NEW CHITOSE 2019!